Article of the day:
CAN 2023 infrastructure: Danho satisfied with the level of completion of the Yamoussoukro site
Date of publication: May 11, 2020 at 10:00:50 pm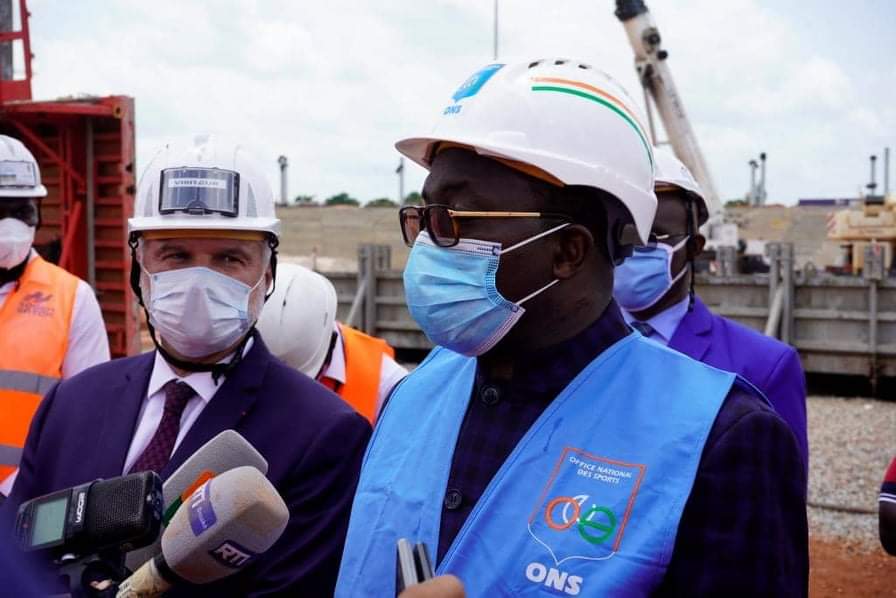 Sports Minister Paulin Claude Danho started a two-day monitoring visit to Yamoussoukro and Bouake in order to touch on the progress of work on CAN 2023 sports infrastructure. The political capital was the first step in this visit , this Friday, May 08, 2020. After having combed through the four training fields carried out on the site of the INPHB and the Lycée Scientifique, the first person in charge of Ivorian sport and his delegation completed the first day of their visit to the site of the big stadium. On this site, Minister Danho's surprise was very great. Since, the construction works are evaluated at 50%. "Despite the serious health crisis affecting our country and the world, Côte d'Ivoire is showing that it is at work. The Yamoussoukro worksites are progressing very well. I would like to congratulate SOGEA SATOM for the efforts made. I'm leaving from this satisfied visit, "said the Minister of Sports. Far from sleeping on this laurel, Paulin Claude Danho urged the company in charge of the construction of Yamoussoukro to redouble further efforts to allow Côte d'Ivoire to meet the delivery deadline for these CAN sports infrastructures 2023. "It is really that the coronavirus pandemic has had a great impact on the work, but following the recommendations of the Head of State, Alassane Ouattara and Prime Minister Amadou Gon Coulibaly, we are counting on you to meet the deadlines", he concluded. The delegation of the Minister of Sports set sail for Bouake for the last stage of the monitoring visit, this Saturday, May 09, 2020.
Source: https://www.supersportci.net/fr/infrastructures-can-2023-danho- satisfait-du-niveau-de-realisation-du-yamou
views: 336