Article of the day:
Bouaké FC receives the new jerseys from his Italian equipment manufacturer.
Date of publication: June 05, 2020 at 19:14:53 am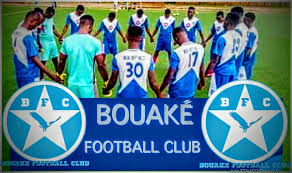 On Friday, September 27, it's very happy that the President of Bouaké FC,
Issa Diabaté announced from Rome in Italy the signing of a technical contract
between his club and the Italian equipment supplier GIVOVA. 9 months after this announcement,
things have changed since the club received its first jerseys on Friday 29
May 2020. Who better than President Issa Diabaté in person to welcome
this new tunic that the players of Bouaké FC will wear.
Source: Source: https://mondialsport.ci/bouake-fc-recoit-les-nouveaux-maillots-de-son-equipementier-italien-10060.sport.
views: 216