Article of the day:
FOOTBALL: CAN 2021: calendar, results, qualifying rankings.
Date of publication: March 03, 2021 at 10:13:15 pm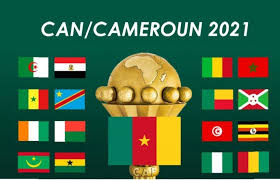 The 33rd African Cup of Nations (CAN 2021) will finally take place in January 2022 in Cameroon, due to the Covid-19. Fifty-one countries are in the running to be part of the 24 teams that will play in the finals of CAN 2021.
Source: https://www.rfi.fr/fr/afrique-foot/20190724-can-2021-qualifications-calendrier-resultats-classements-groupes-eliminatoires/
views: 459