Focus of the day:
BABI FREESTYLE COMPETITION
Date of publication: Octobre 08, 2021 at 09:22:47 pm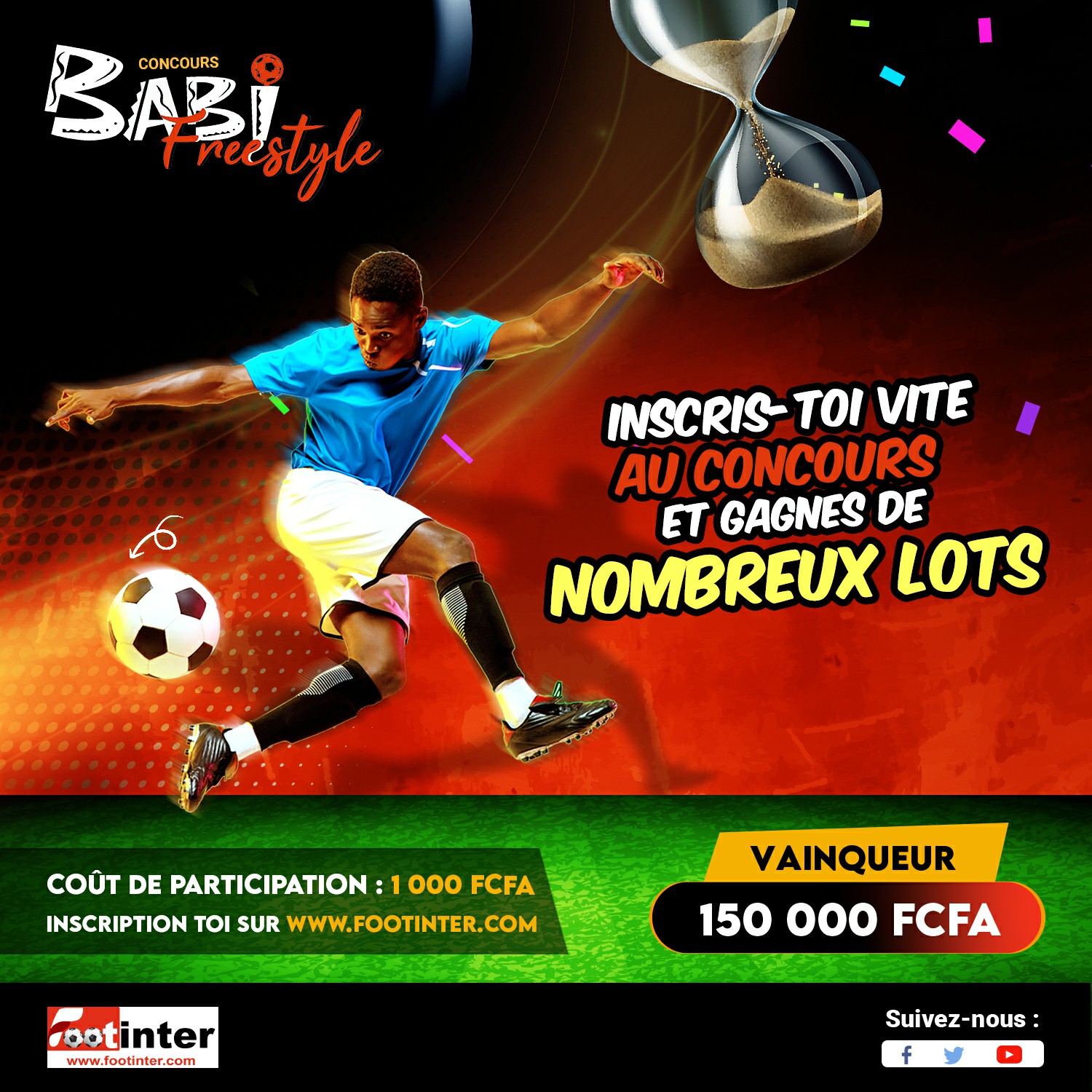 Tu es un as du freestyle footballistique ? Filme tes plus beaux gestes et envoie ta vidéo sur www.footinter.com. Demande à tes potes de te voter et tentes de gagner jusqu'à 150 000 FCFA.
views: 1137