Article of the day:
CÔTE D'IVOIRE: CAN U17: The double confrontation against Côte d'Ivoire canceled.
Date of publication: March 05, 2021 at 08:27:48 pm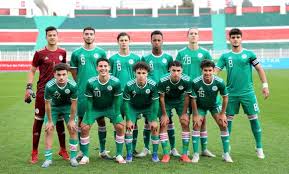 In a recent press release, the Algerian Football Federation announced the cancellation of the friendly double confrontation of the U-17 national team against the Ivory Coast.
"Due to the decision of the senior state authorities to cancel all regular flights to Algeria, the Ivorian national team of U17s cannot travel to Algiers to face, in a friendly manner, their Algerian counterpart on March 4 and 2021 ", confided the FAF.
Source: http://www.dzfoot.com/2021/02/28/can-u17-la-double-confrontation-contre-la-cote-divoire-annulee-198879.php
views: 365