Article of the day:
FOOTBALL: FRANCE: RENNES: THE ARRIVAL OF BRUNO GENESIO (Official)
Date of publication: March 05, 2021 at 09:18:05 pm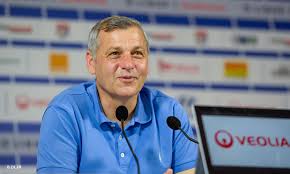 Stade Rennais formalized it yesterday in the early evening. Bruno Genesio, the former coach of free OL since his last adventure in China, has signed up with the Breton club to take over from Julien Stéphan.
The technician mainly chosen by the sporting director will have the mission of restoring confidence to a group qualified in the Champions League at the start of the season and which does not lack qualities, but requires a second wind.
Source: https://www.onzemondial.com/ligue-1/2020-2021/rennes-l-arrivee-de-genesio-pourrait-faire-cinq-grands-gagnants-460198
views: 500