Article of the day:
FOOTBALL: Ivory Coast: Jérémie Boga says no to the French selection.
Date of publication: March 05, 2021 at 18:39:51 am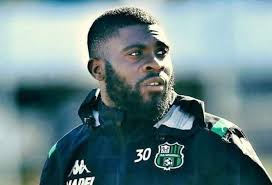 More called in Ivorian selection since his first and only cape which dates back to June 2017, the winger of Sassuolo, Jérémie Boga, is one of those players who are eligible for a change of sporting nationality due to the reform operated by FIFA in September. But the 24-year-old assures him: the idea of ??turning his back on the Elephants to join the France team never crossed his mind.
Source: https://www.afrik-foot.com/cote-d-ivoire-boga-dit-definitivement-non-aux-bleus
views: 555