Article of the day:
FOOTBALL: CHAMPIONS LEAGUE: Juventus de Turin eliminated.
Date of publication: March 10, 2021 at 10:17:44 pm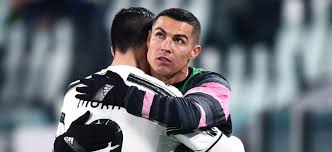 Last night, Juventus won their eighth-final second leg of the Champions League against Porto with a score of 3 to 2. A victory that was not enough to qualify after the 2-1 defeat in the first leg. This is Ronaldo's second straight elimination for Juventus at this stage of the competition. Three years ago, it was in the quarter-finals that the Bianconeri were eliminated against Ajax Amsterdam. An Ajax with a certain Matthijs De Ligt in the team, now a Juventus player.
Source: https://www.onzemondial.com/ligue-des-champions/juventus-l-enorme-deception-de-de-ligt-461059
views: 26278