Focus of the day:
CÔTE D'IVOIRE: Abidjan Football Academy Training
Date of publication: July 28, 2021 at 10:36:14 pm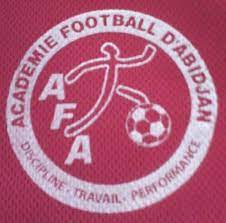 Located in Abidjan (in the municipality of ABOBO), AFA is a football training center. Its role is sports, educational and social. She is an important complement to the family and to the school. Whether you're shy, angry, clumsy, lonely, warm, good at math or bad at dictation. The Abidjan Football Academy helps you progress, change your behavior, take advantage of your qualities, erase your faults, taking into account the logical evolution of your body and your mind.
Source: www.findglocal.com/CI/Abidjan/423944770968953/Acad%C3%A9mie-Football-d%27-Abidjan-%28AFA%29
views: 174