Article of the day:
IVORY COAST: Training Center Académie Danielle La Persévérance (ADLP)
Date of publication: July 30, 2021 at 17:47:39 am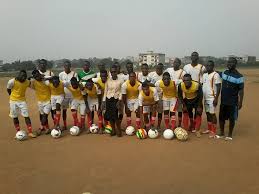 The Académie Danielle La Persévérance (ADLP) was founded in 2012 in Gagnoa, a town located in the west of the Ivory Coast.
The Academy Training Center (ADLP) has social and sporting objectives. The signing of training partnerships with overseas clubs, for possible transfers of players and equipment. Its credibility is not lacking.
The social objective is expressed in his vision of sport and studies. Enabling young people, most of them out of school, to go to school and realize their dreams of professional footballers. Finally, the sporting aspect consists of preparing the next generation for the country's big clubs, in particular the sporting club of Gagnoa and the national team.
Source:https://directinfos-abidjan.ci/2021/02/19/gagnoa-presentation-officielle-dune-nouvelle-academie-de-football/
views: 901