Article of the day:
SAHE BI TCHAN KYLIAN, a very promising talent evolving in Ivorian D2 to watch
Date of publication: November 30, 2022 at 11:51:34 pm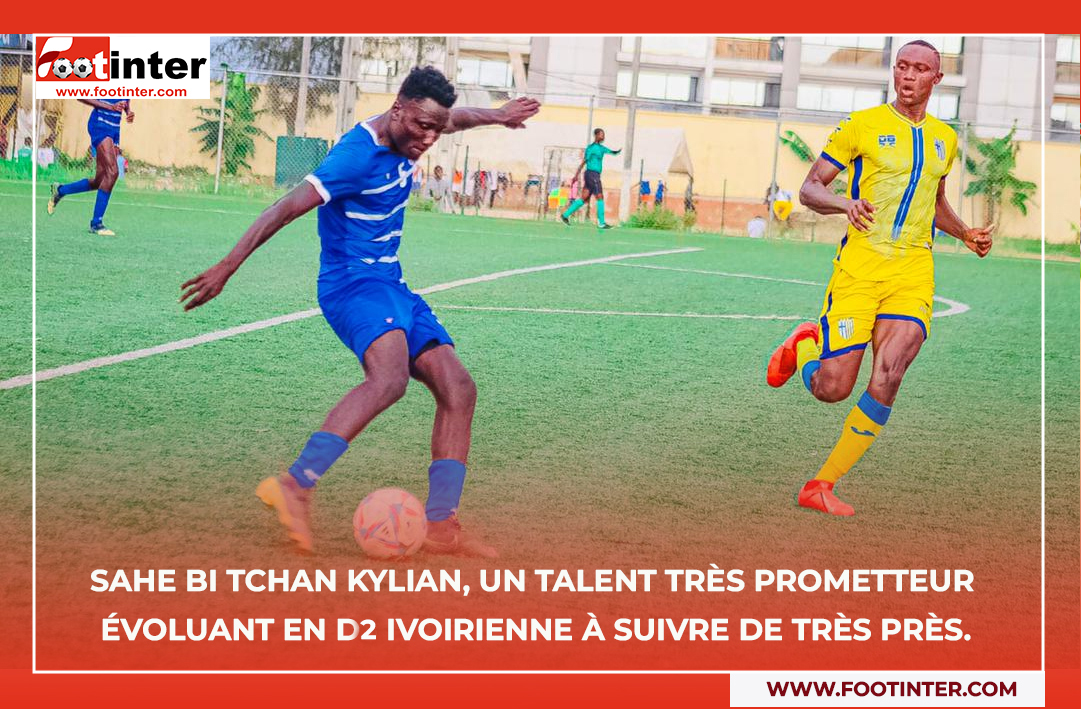 At the age of 18, SAHE BI TCHAN KYLIAN is a young Ivorian resident of the WAC, a club in the 2nd Ivorian Division. Promoted from the WILLIAMSVILLE ATHLETIC CLUB U18 training center last season 2021-2022. This talent to follow closely regularly takes part in the official meetings of his club during the 2022-2023 season of Ligue 1 Ivorian. Dreaming of being an international player, SAHE BI TCHAN KYLIAN cherishes the idea of wearing the jersey of the Ivorian selection.
Williamsville AC is an Ivorian football club, founded in 1995, based in Abidjan. This professional club has known glorious hours in the history of Ivorian football during the years 2013-2017. The Williamsville Athletic Club has a training structure (training center) for young people. Sahe Bi Tchan Kylian is from it, he made his classes before joining the first team of the club. Will he be a top athlete with a busy professional career ?
Comfortable with the ball at his feet, Sahe Bi Tchan Kylian likes the possession game. A centre-back, he is comfortable in ball exits. Indeed, one of his first qualities is that he succeeds perfectly in getting the balls out cleanly. Playing and defending very high, his size allows him to impose his physique and tempo on opposing players during duels.
Optimistic and ambitious, the WAC resident is in sparkling form like his club. Since the beginning of the season, the whole team has made 4 clean sheets in 7 games. Asked by www.footinter.com about his ambitions related to the news of his club, Sahe Bi Tchan Kylian is formal. My team and I "want to have an exceptional season in Ivorian D2, [...] access D1. And why not stay in the elite of the Ivorian championship."
Going further, he expressed his desire "a taulier of his team". Naturally, like all promising young people, Sahe Bi Tchan Kylian wants to perfect his know-how internationally. To this end, the favorite destinations cited by the number 5 defender of the WAC are the European chapters the Liga BBVA, the BARCLAYS Premier League, the Ligue 1 Uber Eats, the Serie A or the BundesLiga.
views: 325