Article of the day:
A former resident of the MimoSifCom academy, the first Ivorian to head an English club
Date of publication: December 09, 2022 at 11:02:36 pm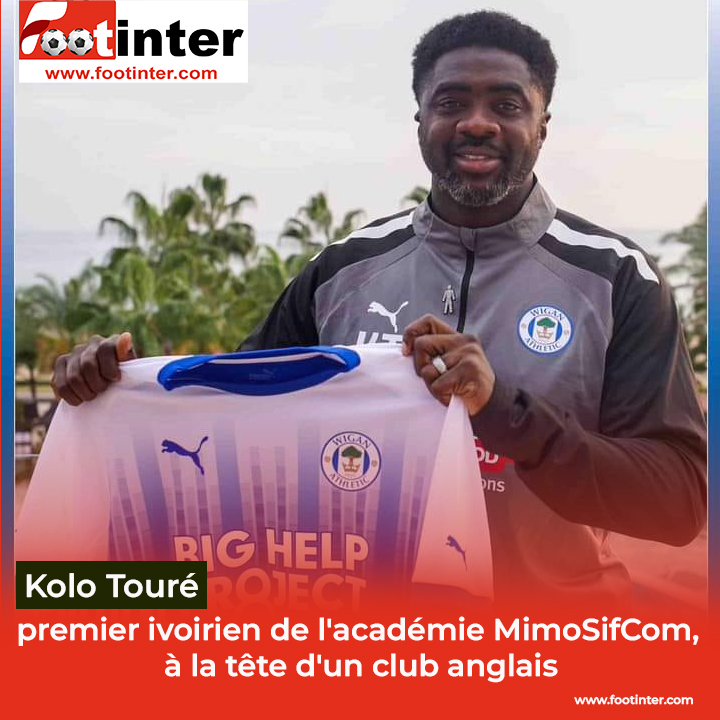 Appointed coach of Wigan (English D2) on Tuesday, November 29, 2022, Kolo Touré, former resident of MimoSifcom Academy, thus occupies for the first time the main function of coach. The mission of the Ivorian commando team is to maintain the "Lactics", a club that has been poorly ranked in the Championship (D2 English), this season.

"The 41-year-old former player from Arsenal, Manchester City and Liverpool signed up for three seasons with the Latics to replace Leam Richardson," reports the French media www.lequipe.fr Après avoir passé cinq (5) years as assistant coach at the head of the Ivorian National Selection and respectively of Celtic Glasgow and Leicester City, Kolo Touré starts a new adventure.
Holder of the UEFA Pro license and the UEFA Executive Master, the Ivorian technician will play his first meeting on the Wigan bench on 10 December 2022.

As a reminder, the Mimosifcom Academy is a training center for football players located in Sol Béni, Abidjan (Ivory Coast) and belonging to the club of ASEC Mimosas. It is one of the first training centres to be established in Africa and the first in Côte d'Ivoire. A reference in sub-Saharan Africa from the 1990s to the early 1990s, it was created in 1993 under the leadership of President Rogert Ouégnin and French (then) Technical Director Jean Marc Guillou at the Sol Béni sports complex.

views: 425