Article of the day:
Footinter, receives an important distinction during the 1st Edition of the "Sport Together" day org
Date of publication: December 16, 2022 at 17:00:53 am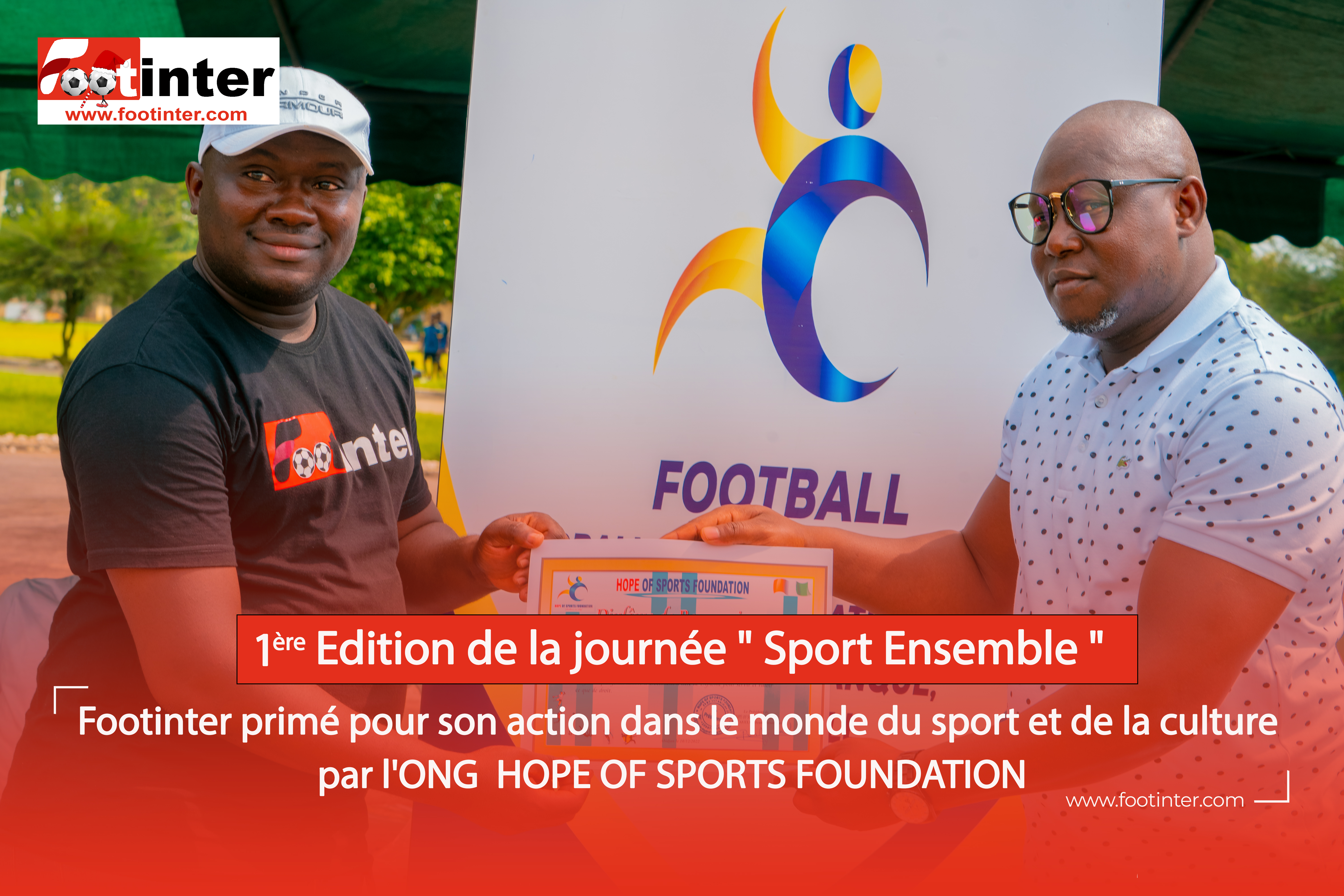 On Saturday, December 10, 2022, FOOTINTER, took part in the first edition of the day of citizenship called "SPORT TOGETHER" between the soldiers of the first infantry battalion of the new Camp of Akouedo and civil society. This day of fraternity initiated by the international sports NGO HOPE OF SPORTS FOUNDATION was punctuated by various highlights.
As a prelude to the day "SPORT TOGETHER", a collective session of sport (jogging) in the streets of Faya, commune of Cocody (Abidjan, Côte d'Ivoire) between "Military and civil society", was carried out, on the morning of December 10, in a good mood.
The official launch of the activities began with the speeches and presentations of the actors and participants taking part in this event. Captain #AFELLI of the 1st Infantry Battalion opened his speeches by welcoming all actors and said that through this type of activity, the army of Côte d'Ivoire intends to get a little closer to the populations. Following him, President Jean Christopher DOUAYELET of the NGO Hope Of Sports Foundation and the Parain of this first edition of Sport Ensemble, Mr. #Gaston_KERE took the floor to situate the framework of this day and encourage the various actors to show fair play.
The rest of the day's activity resulted in oppositions between civilian and military maracana clubs. The various posters kept the public in suspense. This ceremony ended with the graduation ceremony of recognition of the actors working for the promotion of sport and culture.It is in this spirit of promoting excellence that FOOTINTER, partner of the HOPE OF SPORTS FOUNDATION, was awarded a diploma of recognition for its involvement in sport and culture in the Nation. This distinction received from the hands of Jean Christopher DOUAYELET is part of a global vision to initiate the development and influence of local amateur & professional football.As a reminder, the promotion of sport in all its values and the support of the actors involved in this discipline remain the hobbyhorse of the two organizations (HOPE OF SPORTS FOUNDATION & FOOTINTER).
views: 192