Article of the day:
HABIBOU OUÉDRAOGO, the former resident of the Espoir Académie Football Club Songon, displays her
Date of publication: December 23, 2022 at 09:07:17 pm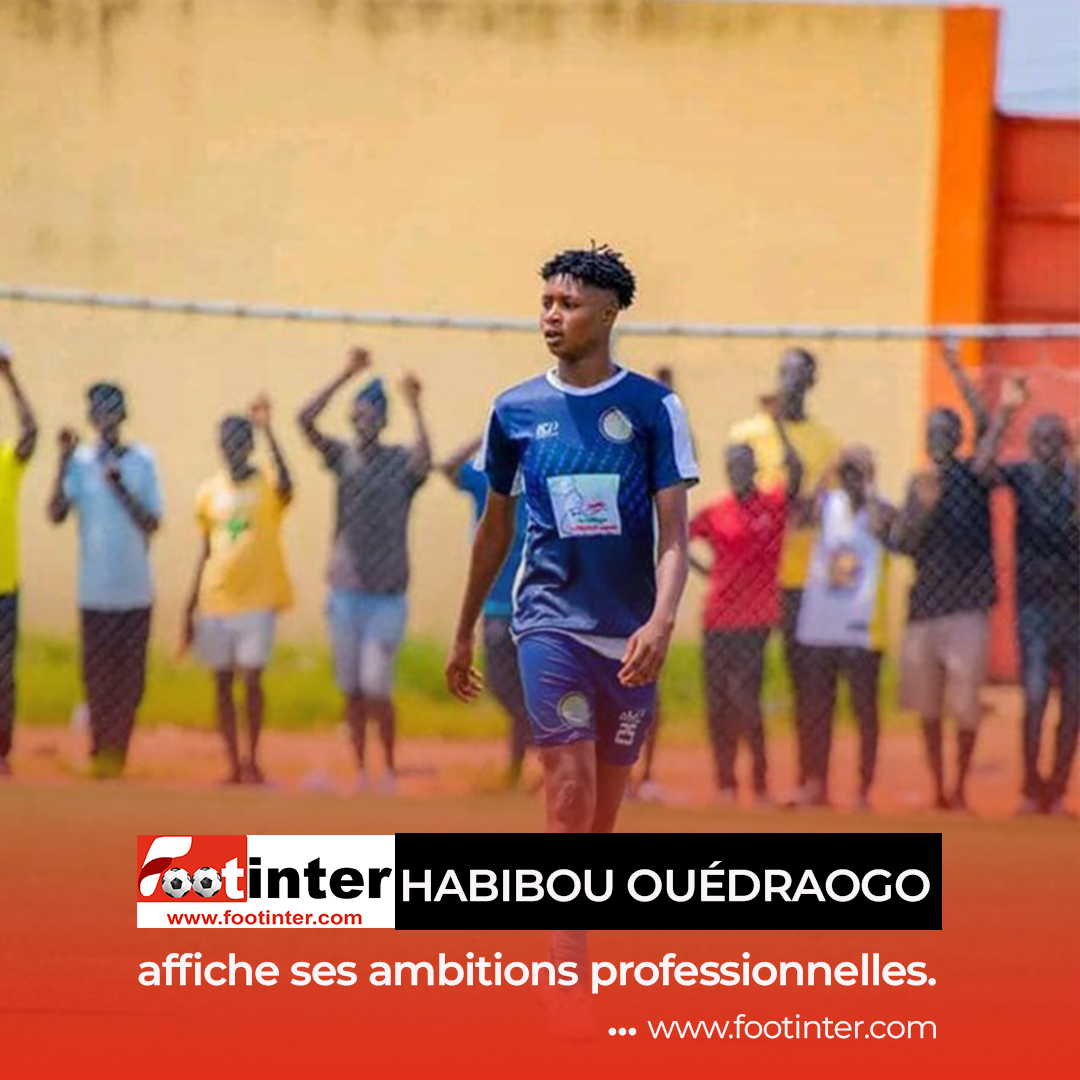 Burkinabe nugget, playing in the midfield of FC Inter, a club in the French Ligue 1 of women's amateur soccer, HABIBOU OUÉDRAOGO is technically gifted. With an imposing physique, this versatile talent, to be followed closely, lifts a corner of the veil on her future. Displaying her ambitions to be a professional footballer, the "CR7" from Ivory Coast-Burkina Faso wishes to have a full career like her idol (Cristiano Ronaldo).
Trained during 2017 to 2018 at the EFA "ESPOIR ACADÉMIE FOOTBALL CLUB SONGON", soccer training center created in 2016, located in the town of Yopougon (Abidjan, Ivory Coast), Habibou Ouédraogo is a player of the future. Offensive midfielder or conductor, HABIBOU OUÉDRAOGO shows beautiful things since the beginning of the season 2022-2023. Indisputable starter with FC Inter, she can also take the front of the attack. The particularity of her profile lies in her game intelligence (good reading of the game and passing quality). This Ivorian-Burkinabé international hopeful took part in the 2022 Women's Cup in Morocco, with a more than honorable personal record by making 4 assists and finding the net 20 times.
Abidjan-Ouagadougou: the journey of hopeful Habibou Ouédraogo
Leaving the Training Center EFA "ESPOIR ACADÉMIE FOOTBALL CLUB SONGON", Habibou Ouédraogo joined the team of "Jeunesse Football Club de Marcory" during the period 2019-2021. Thereafter, she had to join the DANTA AC, Women's Club of Burkina Faso in 2021. This beautiful adventure of one year was punctuated by 19 goals scored and 8 assists made. This performance was appreciated by the FC INTER d'Abidjan, Ivorian Women's Club, which attracted Habibou Ouédraogo to its team.
Thirsty for a title, she aims to become an accomplished sportswoman. For this, Habibou Ouédraogo does not skimp on any means to refine her physical form and her skill in front of the opposing goals. It is with good reason that she wishes to internationalize her talent. Questioned by www.footinter.com, Habibou Ouédraogo dreams of the European championship, she did not fail to specify that her ultimate dream is to be part of the women's team of "PSG" or "Olympique Lyonnais".
views: 349