Article of the day:
Premier League / Wigan Athlétic: Very slow start for the former resident of MimoSifcom
Date of publication: December 29, 2022 at 11:28:02 pm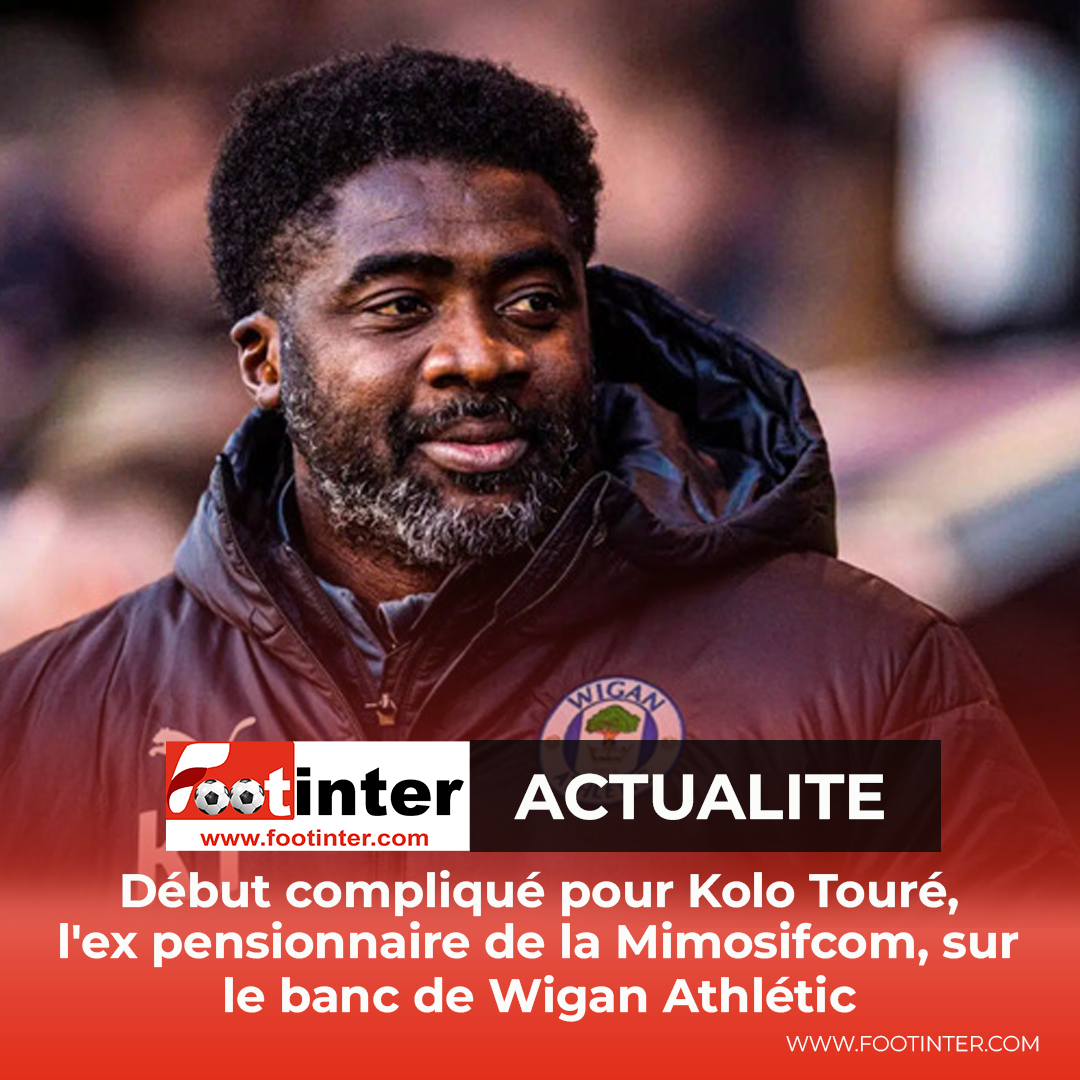 Appointed head coach of Wigan Athlétic, Championship club (Barclays Premier League), the former Ivorian international, Kolo Touré has a difficult start. Indeed, Kolo Touré's debut with Wigan is not famous. In his first three outings in the Championship, his team has a record of two defeats and one draw. The latest defeat to date is this Monday against Middlesbrough (4-1) on the road. Ranked 23rd out of 24 clubs in the Championship with 24 points after 24 games, could Kolo Toure save Wigan from relegation this season ?
Converted coach since the end of his football career, Kolo Touré is carving his way towards achieving the goals of his new professional life. The former Ivorian international dreams big for his career as a technician and does not hide it. He has given himself a crazy bet but above all with the ambition to change the mentality of club owners, vis-à-vis African coaches.
Taking the reins of Wigan, Kolo Touré, for this experience as head coach in the Championship, accumulates in 3 games, two defeats and a draw. This lackluster record of the holder of the "UEFA Pro Level 5 License of the English Federation." High graduation that gives the Ivorian "the right to coach in the different levels of the English championships" and "especially to lead any football team around the world.", the player trained at the Academy of ASEC Mimosas continues to write his story.
It is by design that "He wants to be a pioneer in a field where African technicians are the most minimized, especially lifting a world title with an African national selection." - Comments extracted from the media Africa Foot United.
Touting his career goals, Kolo Touré proudly claimed: "As soon as I stopped football I said I want to become a coach. My main goal is to win the World Cup with an African team. It's my dream and that's why I became a coach because you need people to dream, you need people to break barriers and today is our generation. »
views: 167