Article of the day:
Coach Oulaï on the benches of a new Ivorian club
Date of publication: January 12, 2023 at 09:58:16 pm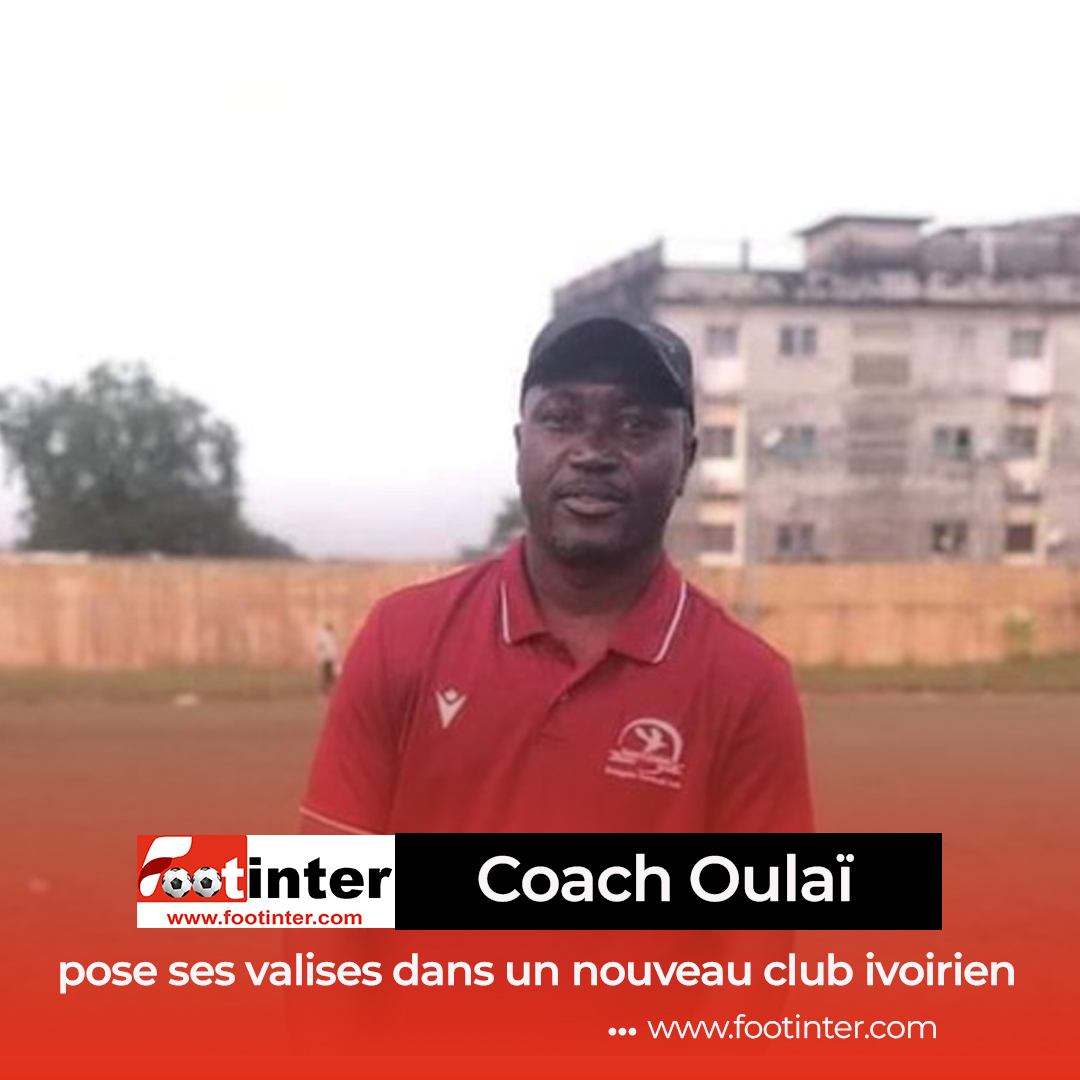 The transfer window for coaches in Ivorian clubs is in full swing. The latest concerns Coach Oulaï Guy Arsène who arrives at the US Farmer of Agnibilekrou. Coach Oulaï Guy Arsène previously held this position within the formation of Songon Football Club.
After the resignation of Coach Akim, former coach of US Fermier, the President of the club set his sights on the newcomer. Indeed, as indicated by the publication emanating from the Agnibilekrou formation : "The president of the club with his management team had to study a lot of manager files to compensate for the departure of the previous coach. The final choice is made on the former coach of the Coach team OULAÏ GUY ARSÈNE, who leaves his suitcases in the beautiful city."
One of the reasons for his appointment to this position is related to his experience in the field. As the President of the farmers pointed out: "Coach Oulaï Guy is not the most perfect coach but he nevertheless arrives in our team with a bag full of experience. He has a minimum of knowledge of the senior league."
The mission of coach Oulaï Guy Arsène will be to lead US Fermiers to better results on the national scene. Currently 9th in Pool B, the new strong man of the farmers wants to "recreate a winning atmosphere in his group with a philosophy of play based on tactical discipline. "
For his baptism of fire, coach Oulaï Guy Arsène will officiate on the farmers' bench during a National Cup match against the ADFCA formation of Adzopé on January 27.
As a reminder, coach Oulaï Guy went through CO Monojoce, IFER, Séé Sport de San Pedro, CO Korogho which he led in Ligue 1, Fc Songon.
views: 179