Article of the day:
Coach Sebago, an Ivorian trainer on mission in Mali
Date of publication: January 13, 2023 at 09:02:04 pm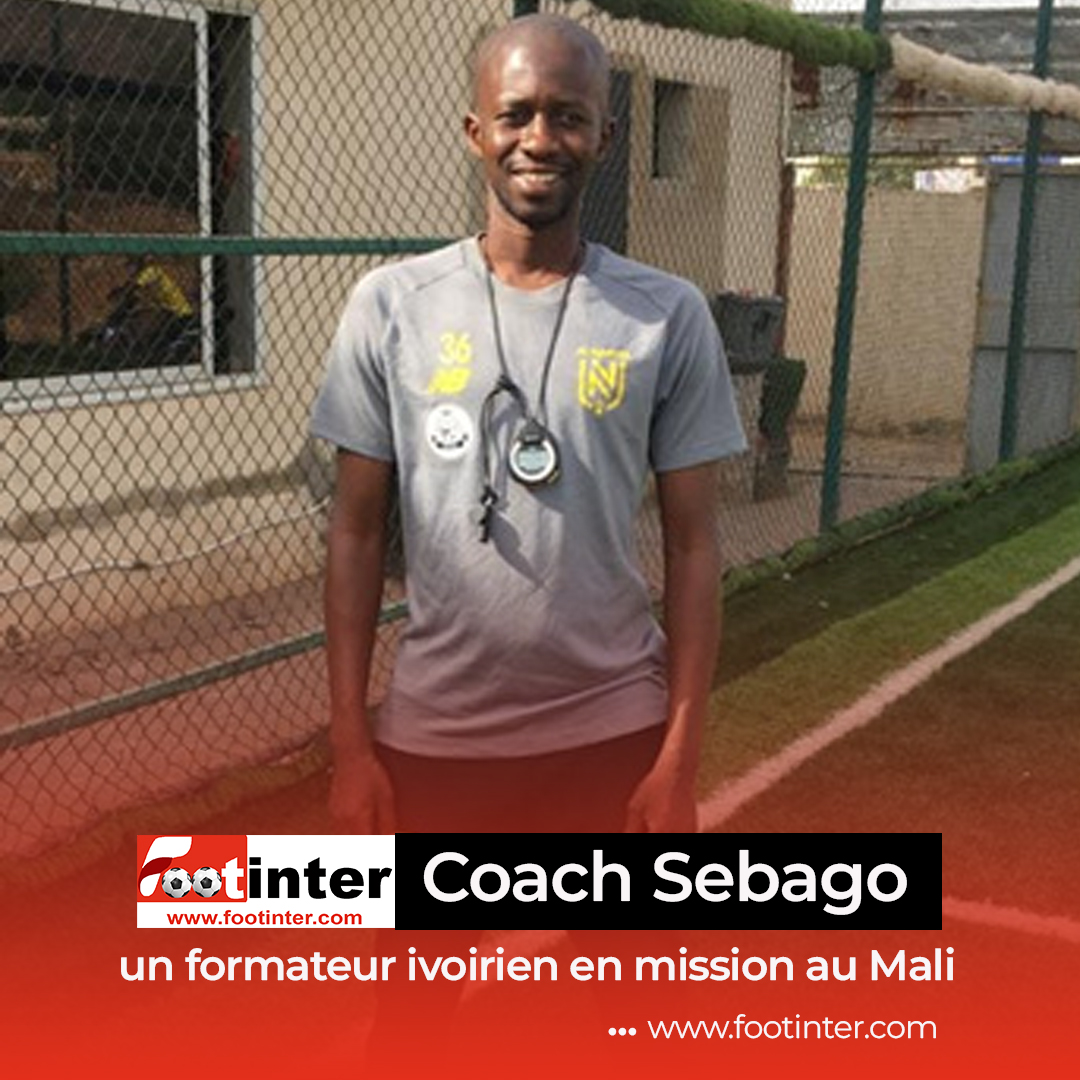 Now solicited in the Malian capital through the sports agent Bakary Sanogo, with the aim of setting up an academy called Team BS, in partnership with FC Nantes in France, coach Sebago is at work. Indeed, this trainer of Ivorian nationality is seducing the Malian public thanks to the quality of his remarkable talent through the training of young talents who are illustrated by big performances during friendly matches.
Coach Sebago began his training as a sports educator in 1999 and 2000, he was initially in charge of young people whose age range varies from 12 to 14 years old. Subsequently, thanks to his rigor and talent, coach Sebago built a reputation beyond the Ivorian borders. Indeed, he managed to hoist many of his foals in the Ivorian Ligue 1.
Regarding the talents of this sports educator, Coach Sebago is a "talented midwife" who is distinguished by humility and wisdom. His experiences as a trainer actually reveal the fact that he is "a library" of African training despite his young age. Indeed, in his coaching history, he has already had to hold the reins of several teams such as :
- CFKA Lion star of Koumassi
- ASAB of Bonoua
- Espoirs de Koumassi Ligue 3 (head coach)
- With RFCA Aboisso Ligue 2 Ivorian (head coach just for the climb)

views: 162